Last thing I could recount – it was September; the trees had leaves (wow, such rarity), the grass was greener, my sleep cycle was normal, any my academic hopes were higher. Fast forward 6 months and here we all are at the End of Year LMP Social! In all metaphorical sense, it was the calm before the storm. The massive (for LMP standards) turnout of second, third and fourth years lend itself to great company and many memories. Pogue Mahone was once again the host of LMP's world domination meeting…oh, did I say world domination meeting? I meant community building efforts. 
---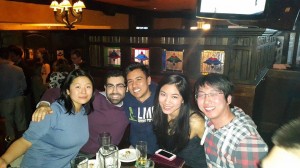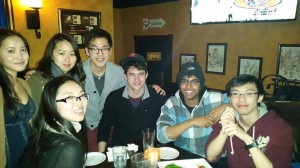 Ah, -5 degrees outside, islands of ice clinging for life  – it must be February right? NO. It's March. Literally the end of March. Exams are looming ahead and still a week of assignments left to go. But we all need an excuse for an official break, not just the ones we take every hour on the internet.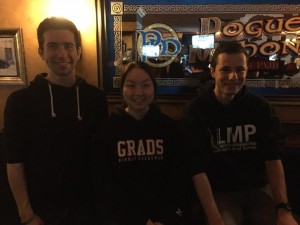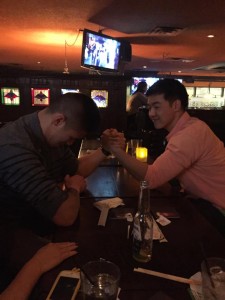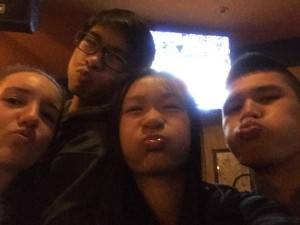 Thanks to the ever so enthusiastic advertising by current VP social, Michael Nguyen, many attendees including myself were eagerly excited about 20 lbs of chicken wings! Fortunately for arriving early, there was plenty honey garlic, and hot and spicy to go around. Other food items included meatballs, vegetarian quesadillas (which were actually quite good), spring rolls and nachos. There was no doubt that we had sticky fingers by the end of it.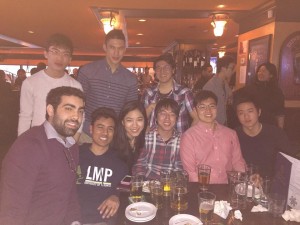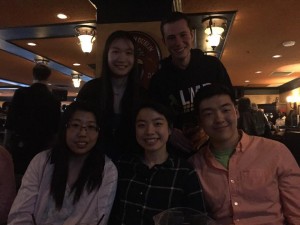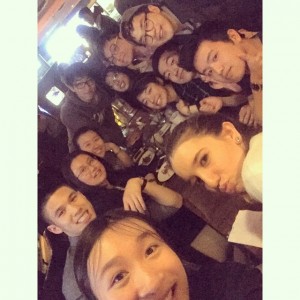 The food was accompanied by games of "Never have I ever" and despite the apparent targeting, it was all in good fun. The night also followed up with a series of arm wrestling matches! Much was learned about each other and it felt like it facilitated some great bonding among the third and second years. This is not the end, just the beginning of something beautiful!
Here's to my last blog of the academic year,
Your webmaster, Lisa