The second-going-on-third years are at it again, colluding to take over LMPSU. This time, headquarters temporarily moved to Museum Tavern. However, thanks to the warm, lax air of July and the ever so alluring aroma of meat, they were swayed away from their evil plans and instead took the opportunity to further bond as a group.
---
Candle lights, checkerboard floors and wooden wall panels emanated an old rustic feel as the restaurant welcomed the group. With everyone having a busy summer whether it be researching, volunteering, working or studying, it was nice to catch up especially over delicious food. We enjoyed the liking of all sorts of  protein platters from buttermilk fried chicken to duck buns to baby back ribs.
We laughed, joked, contemplated about our course selection, and even caught sight of a celebrity (or so we think, definitely reaffirmed by the neighbouring table's shrewd attempts at snapping a pic via selfie-ing). The dinner ended with blueberry pie, chocolate cake and sorbet.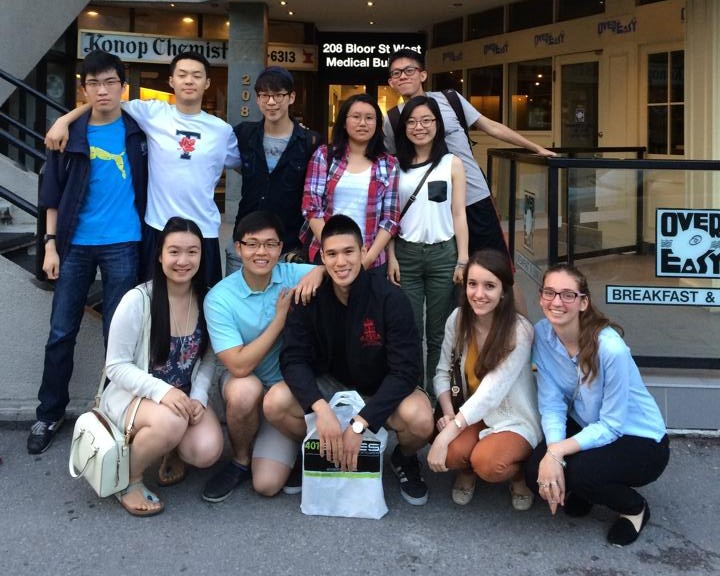 But, the night is never over without a  game board session to finish it all off! We went on to play Wits & Wagers with our knowledge of random (and often American) trivia tested. It was definitely a sweet end to the beginning of an exciting third year.
Till next time,
Your webmaster, Lisa Q